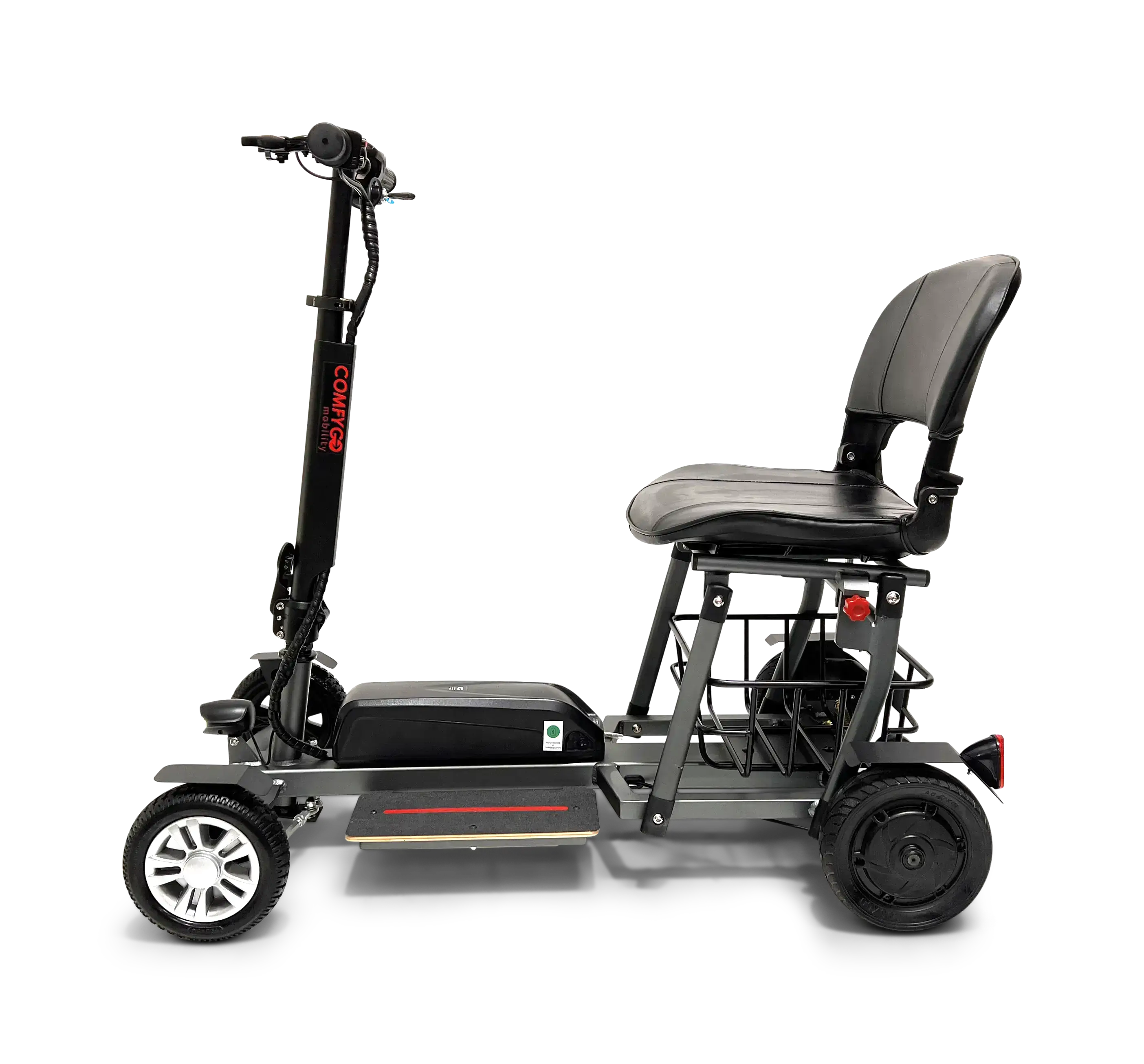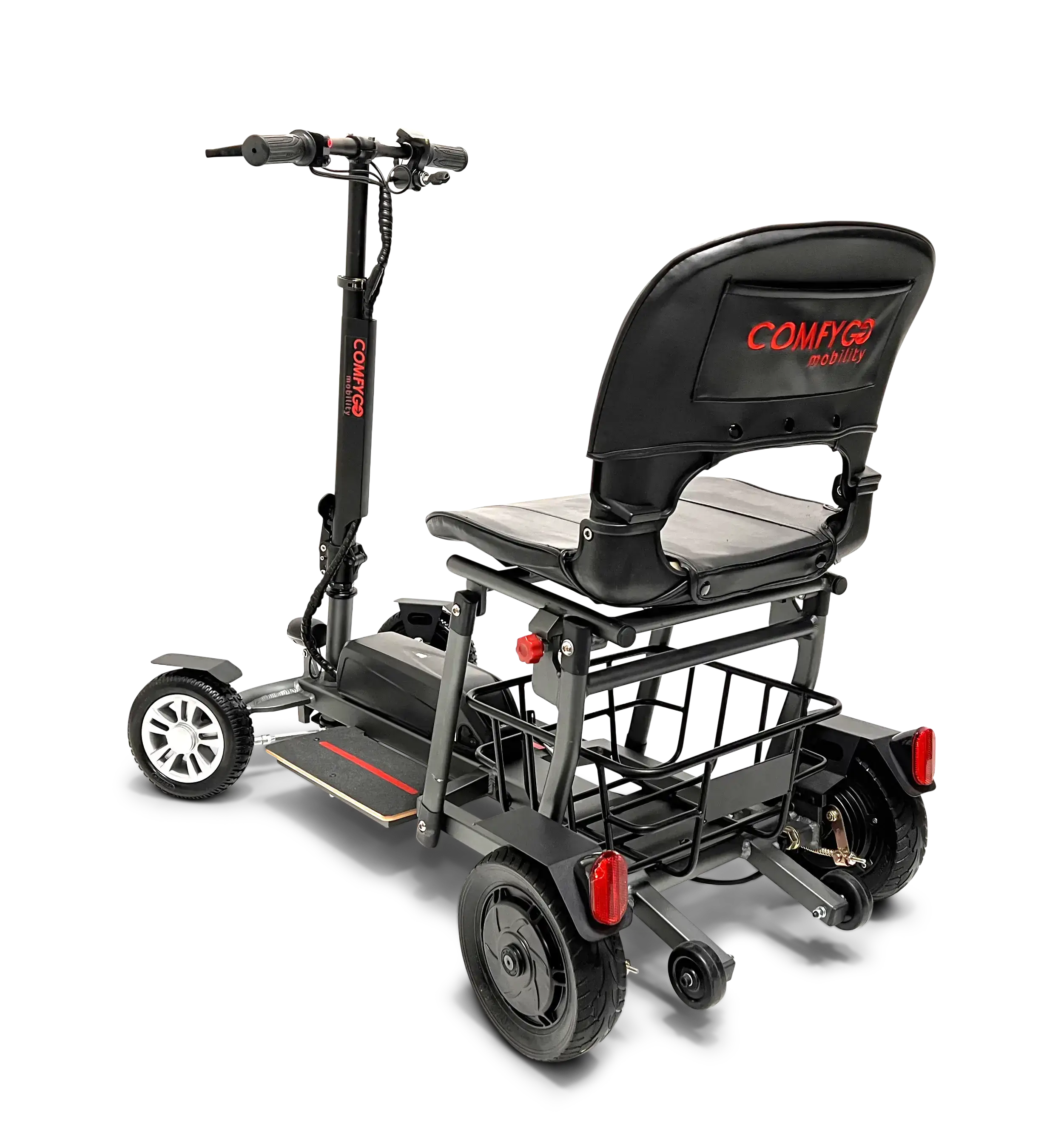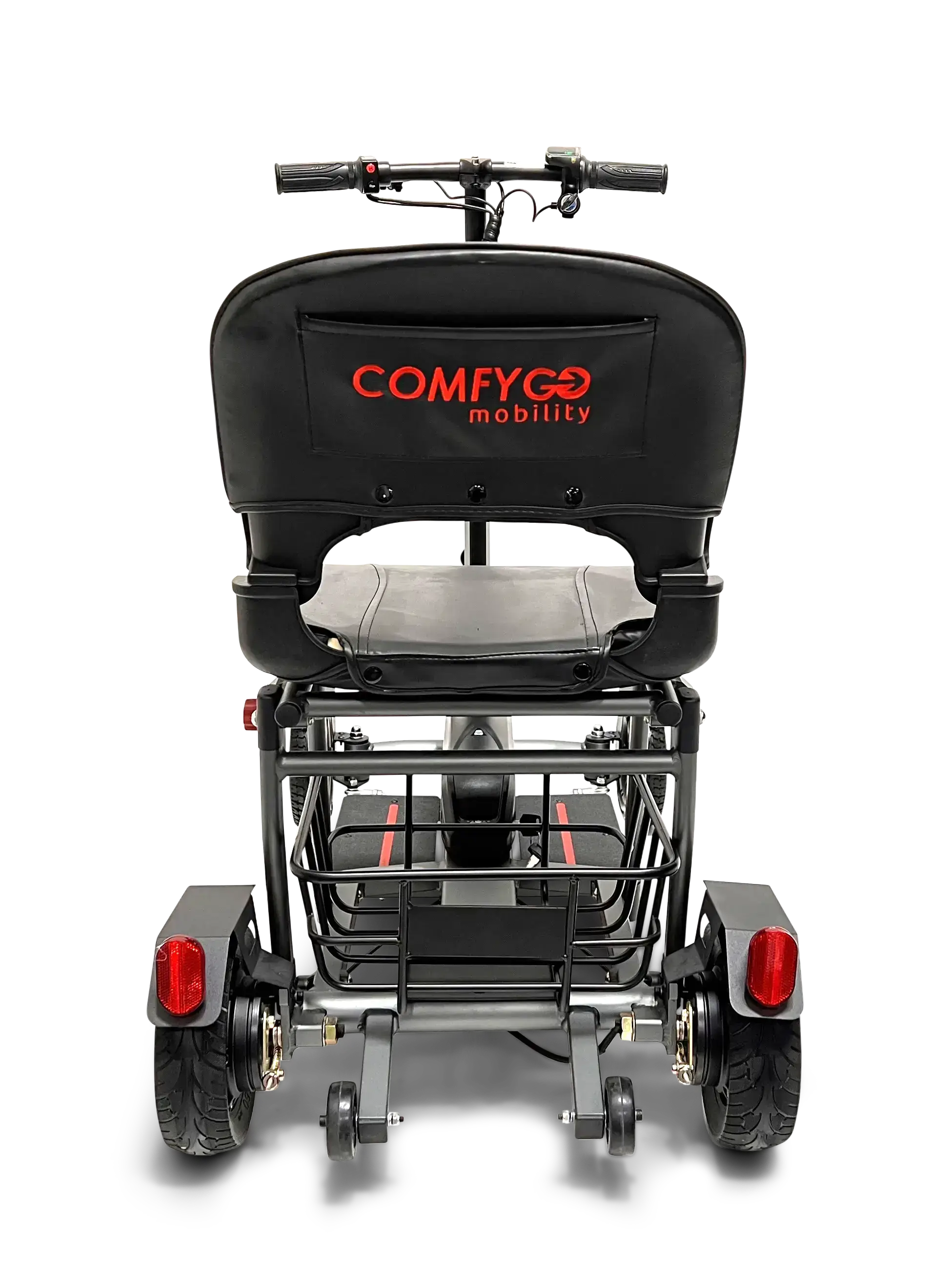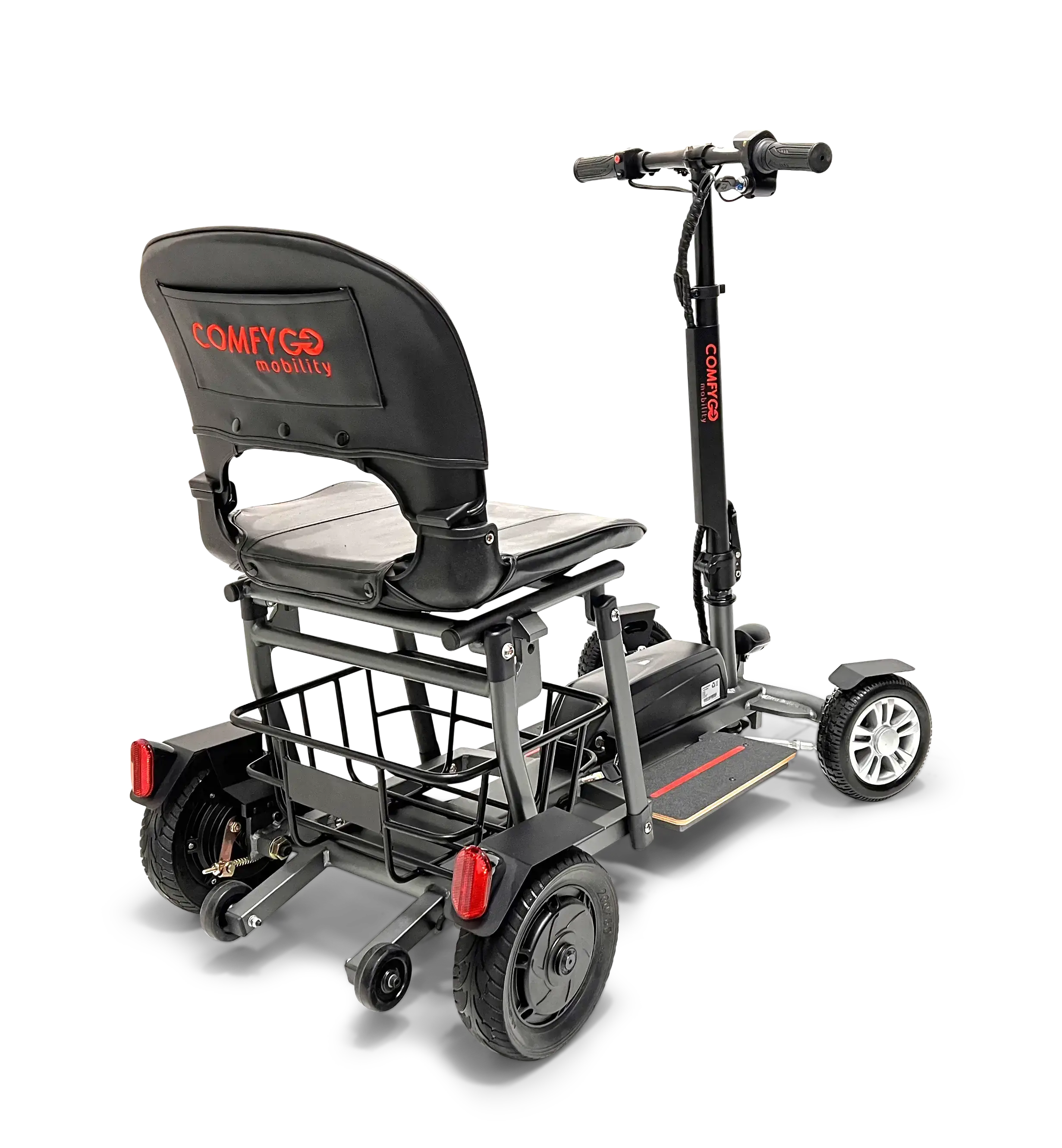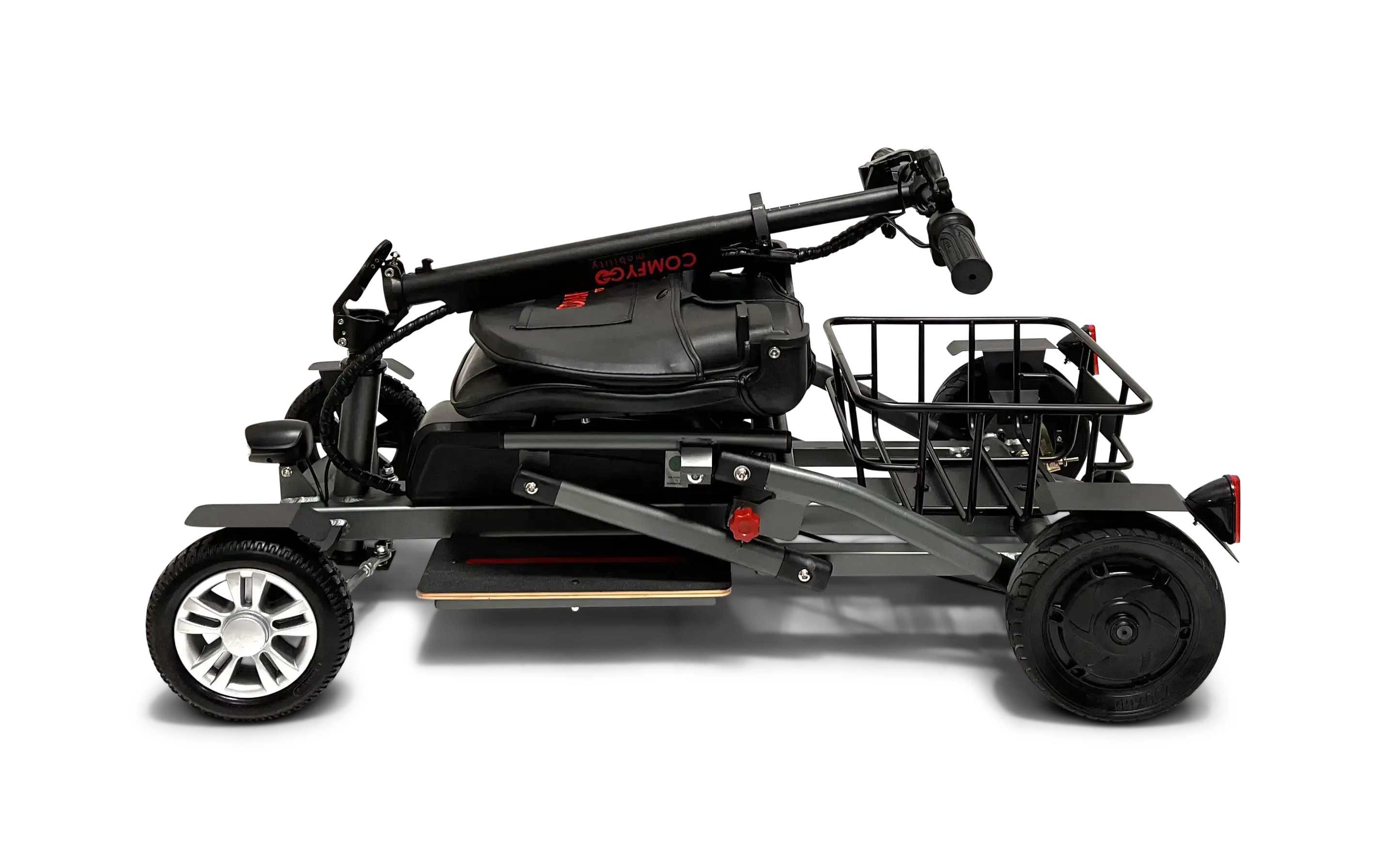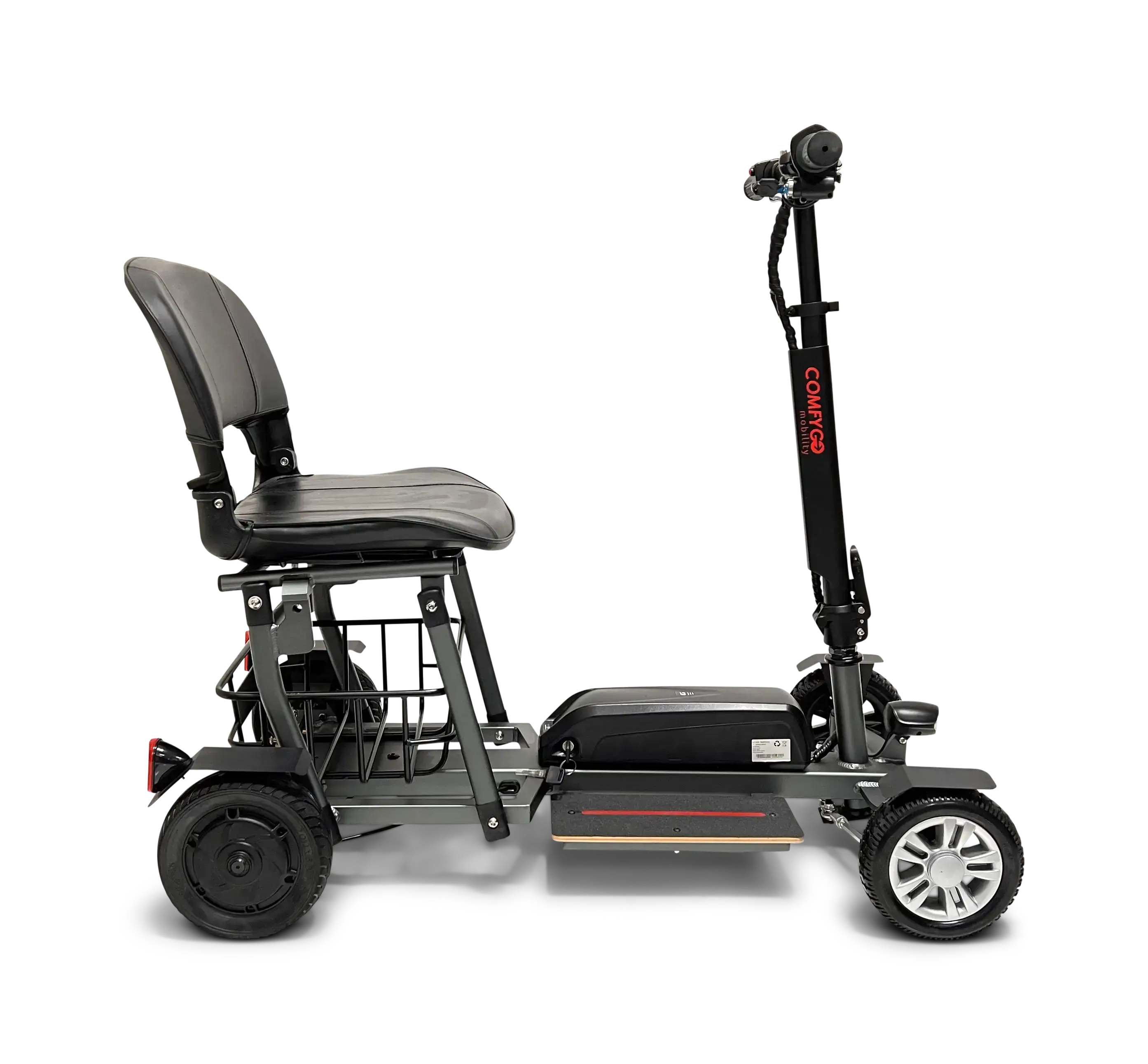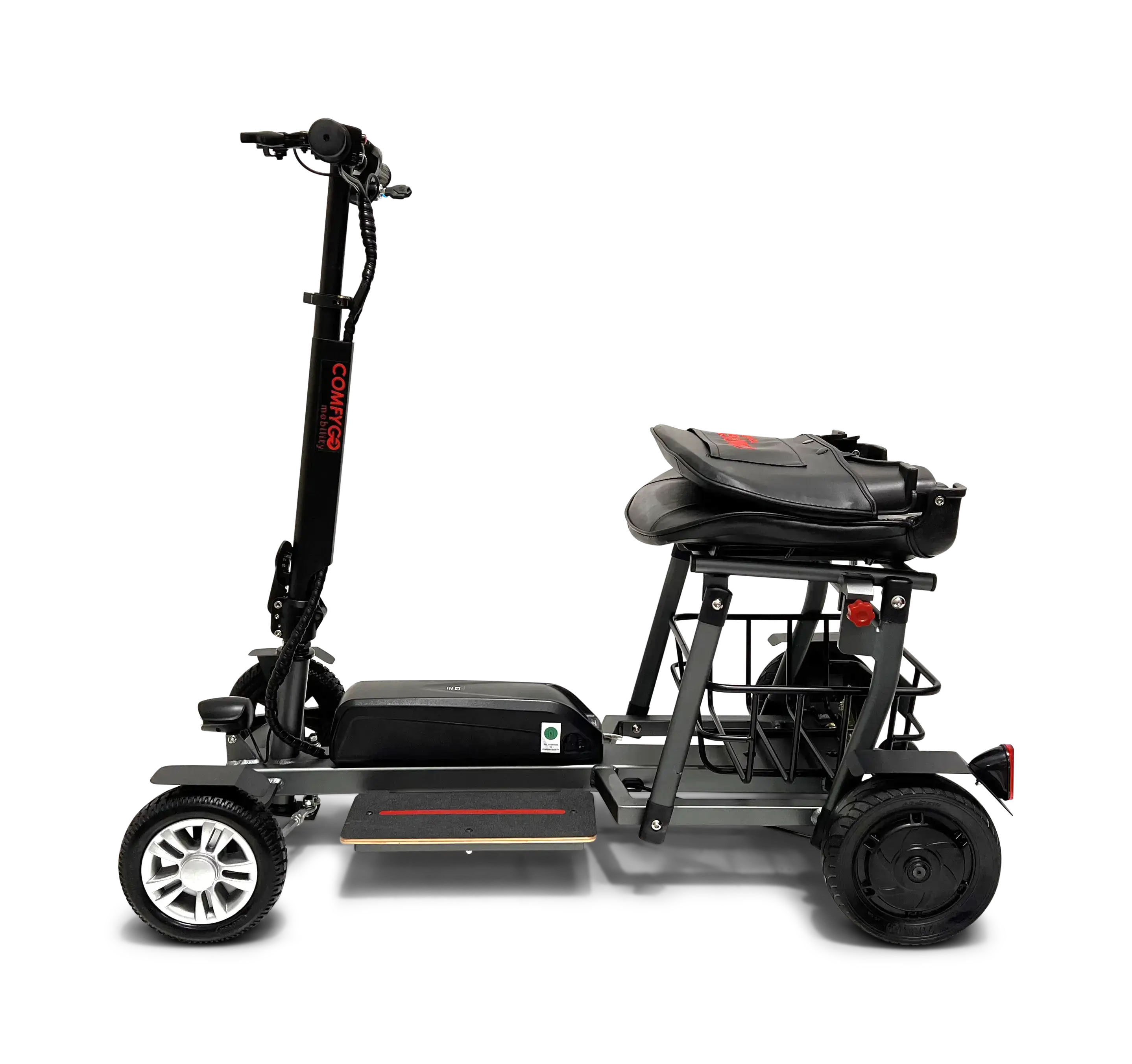 Unleash Your Inner Explorer

Get ready to conquer any terrain with the MS-5000 Lightweight Mobility Scooter! This scooter is built for adventure, offering top-notch performance on all kinds of surfaces. With a max speed of 9 mph (15 km/h), you'll be cruising through streets and parks with ease. Even in reverse, it clocks in at a smooth 5 mph (8 km/h). And don't worry about steep slopes - this scooter handles them effortlessly, boasting a max slope of 6 degrees. Whether it's rough paths or city streets, the MS-5000 is your trusty companion for a thrilling ride!
Easy Handling and Adjustable Height
Customize your ride, your way! The MS-5000 is designed to fit you, not the other way around. With its adjustable handlebar height, you can find that Goldilocks "just right" position - anywhere from a low 30.5" to a lofty 39.5". Whether you're zipping through a park or navigating bustling streets, your ride will feel effortless. No more straining or stretching. Your comfort matters!
Lightweight and Foldable Design
Meet your new travel companion - light as a feather, yet strong as can be! At only 49 lbs (22 kg) without the battery, the MS-5000 takes the hassle out of transport. Ever wished for a scooter that practically packs itself? This one comes close! Its folding magic transforms it into a compact 40" x 21" x 14.5" package. In and out of vehicles, up and down stairs - it's a breeze! Your days of wrestling with heavy, cumbersome scooters are over.
Long-lasting Battery for Extended Journeys
Let's talk freedom! The MS-5000's robust 36V 8AH Lithium Ion battery is your ticket to adventure. Imagine exploring up to 13 miles (20 km) on a single charge! No more worrying about running out of juice halfway through your day. And when it's time to recharge, it's as easy as plugging in your phone. Within 4 to 8 hours, you're back on the move. Plus, with its airline approval, you can jet off without a hitch. Your world just got a whole lot bigger!
Shipping & Delivery
All orders are processed within 1 to 5 business following the receipt of your order. (Excluding weekends and holidays). You will receive a notification when your order has shipped.

Our in-store pickup hours are 9 AM to 5 PM Monday through Friday. Please call before your scheduled pick-up date and have your order confirmation email when you arrive.

Shipping options and shipping charges for your order will be calculated and displayed at checkout.

Deliveries conditions and their policy terms are made by 3rd party shipping companies such as DHL, FedEx, UPS, or other couriers. The transportation company may contact you by phone using the contact information.

Take advantage of our White Glove Delivery option.
Compare Color
Click On Color / Pattern To Compare, Click And Drag Images To Reorder