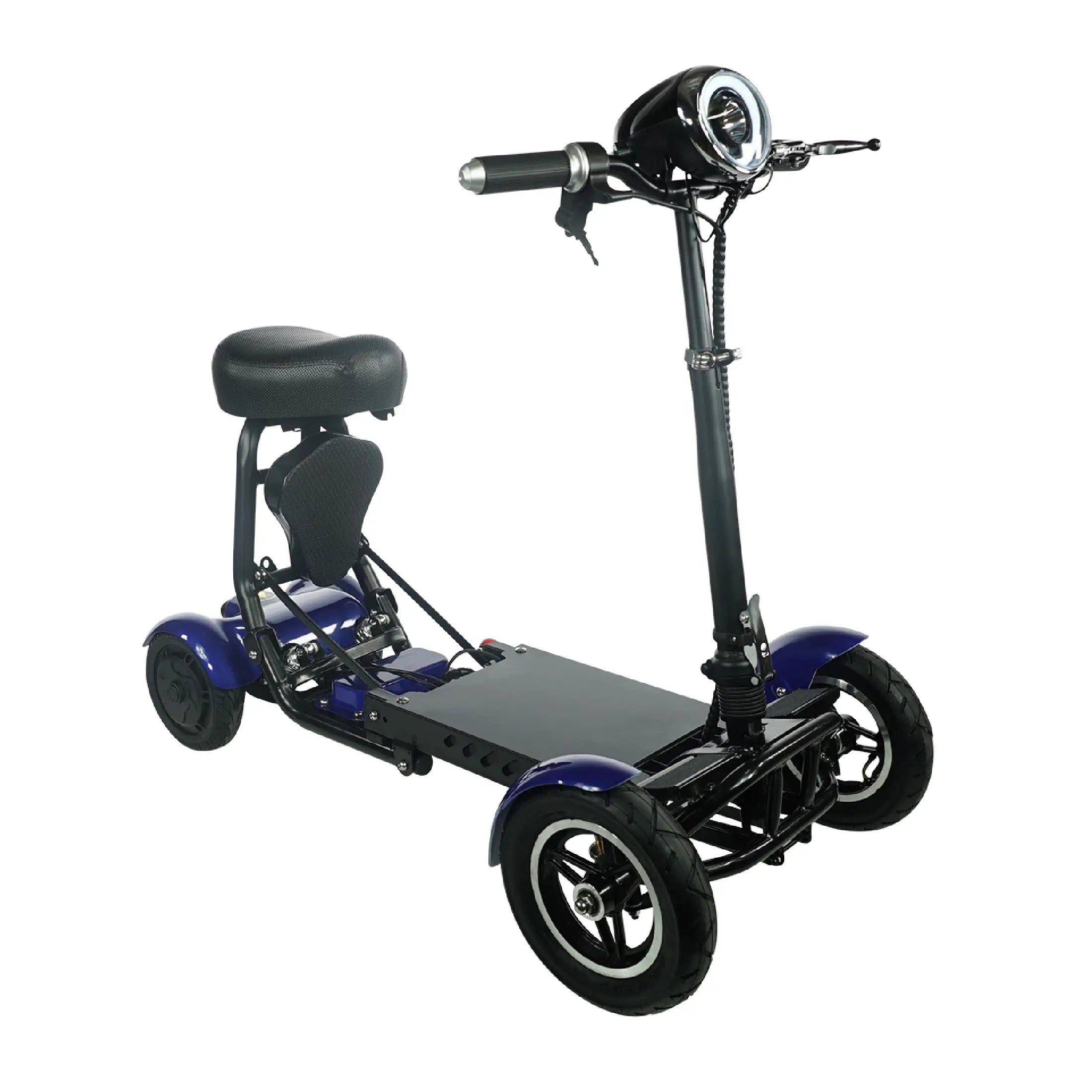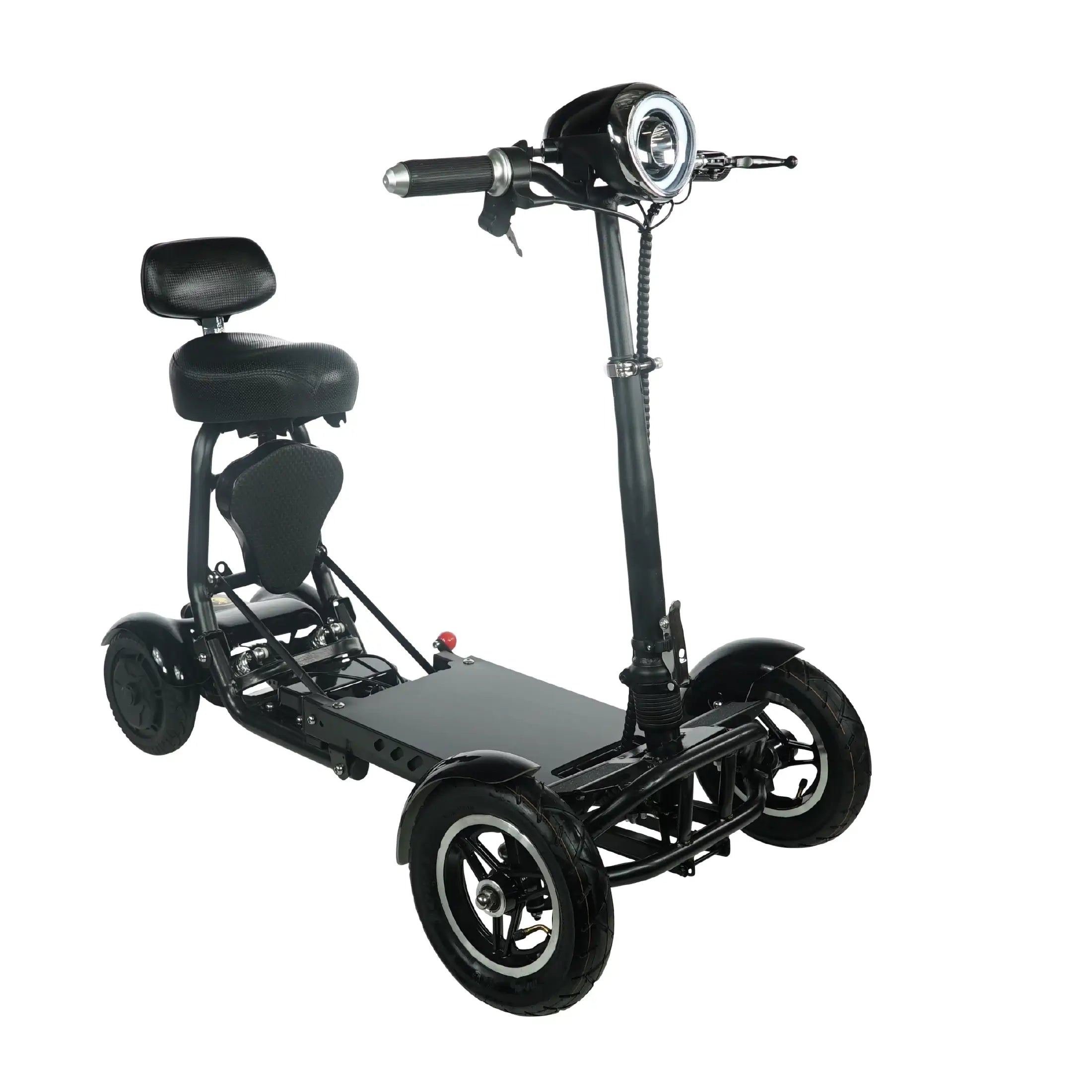 Powered by two robust 250W hub DC motors, the MS3000 offers an unparalleled 500W of total power, delivering both performance and efficiency. Easily tackle 12-degree inclines and navigate your city with confidence, knowing your scooter has the strength and durability to support your journey. The scooter's powerful motors ensure you're always in control, providing smooth acceleration and responsive handling, even on challenging terrain or steep gradients.
The MS3000 boasts an effortless folding mechanism, perfect for quick and easy storage in the trunk of your car or compact spaces at home or the office. Its user-friendly design ensures a seamless experience for any rider, making it an ideal choice for urban navigation, daily commutes, and spontaneous weekend getaways. The scooter's foldable nature means it's always ready for your next adventure, whether you're headed to a local cafe or exploring new neighborhoods. With its sleek design and practical features, the MS3000 is a reliable and stylish solution for modern city living.
Experience swift and efficient rides with the MS3000's impressive speed capabilities. Reach up to 12 mph and enjoy a range of up to 25 miles with a 15.6AH battery, or opt for a 16-mile range with the 10AH battery option. This flexibility allows you to tailor your scooter's performance to your specific needs and preferences, whether you're zipping around town on a busy day or enjoying a leisurely ride through picturesque scenery. Additionally, the scooter offers three speed levels to accommodate varying skill levels and road conditions, ensuring a safe and enjoyable experience for all riders. With the MS3000 Foldable Mobility Scooter, you can conquer city streets and beyond, all while enjoying the perfect blend of speed, range, and convenience.
Shipping & Delivery
All orders are processed within 1 to 5 business following the receipt of your order. (Excluding weekends and holidays). You will receive a notification when your order has shipped.

Our in-store pickup hours are 9 AM to 5 PM Monday through Friday. Please call before your scheduled pick-up date and have your order confirmation email when you arrive.

Shipping options and shipping charges for your order will be calculated and displayed at checkout.

Deliveries conditions and their policy terms are made by 3rd party shipping companies such as DHL, FedEx, UPS, or other couriers. The transportation company may contact you by phone using the contact information.

Take advantage of our White Glove Delivery option.
Compare Color
Click On Color / Pattern To Compare, Click And Drag Images To Reorder