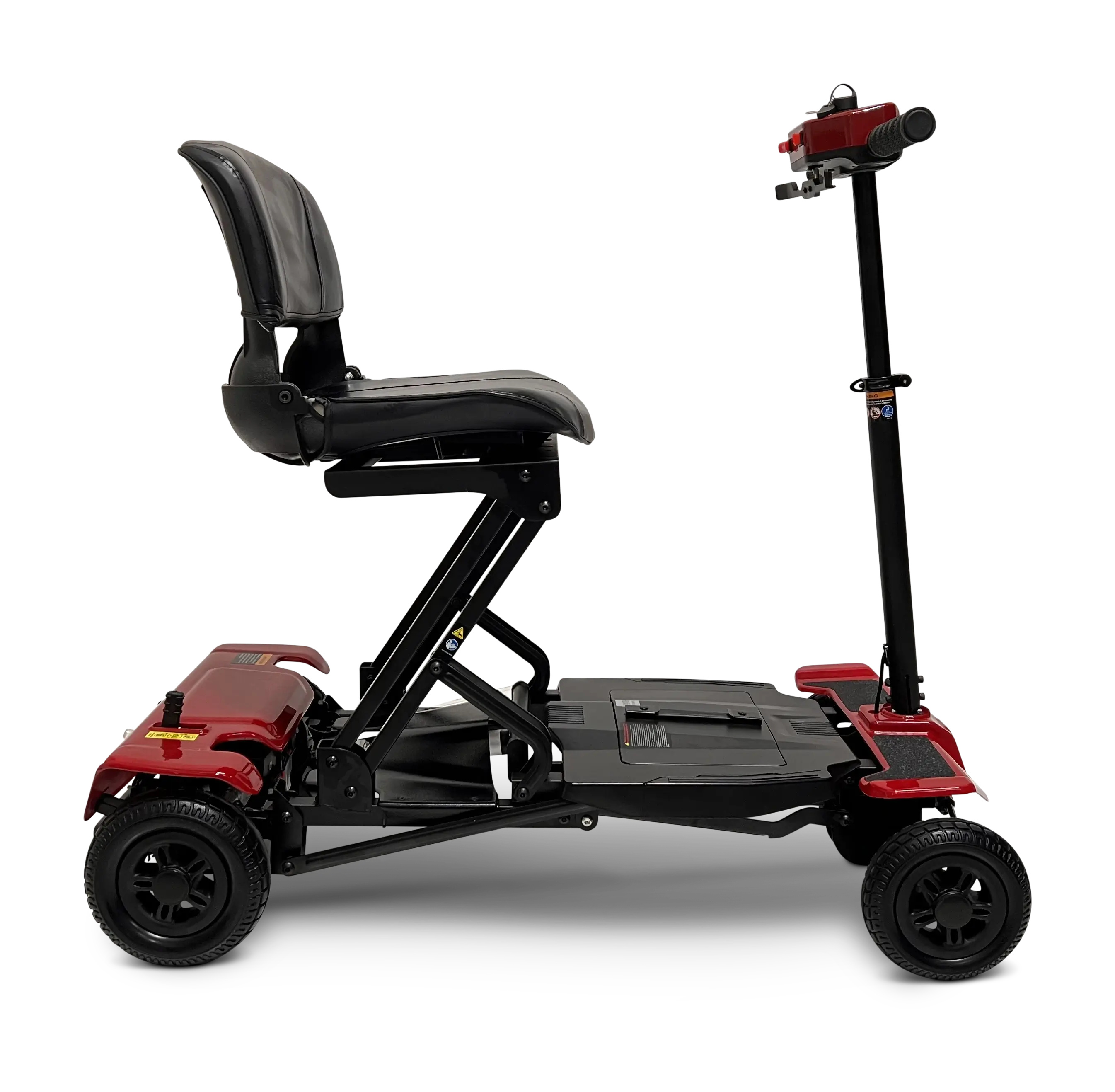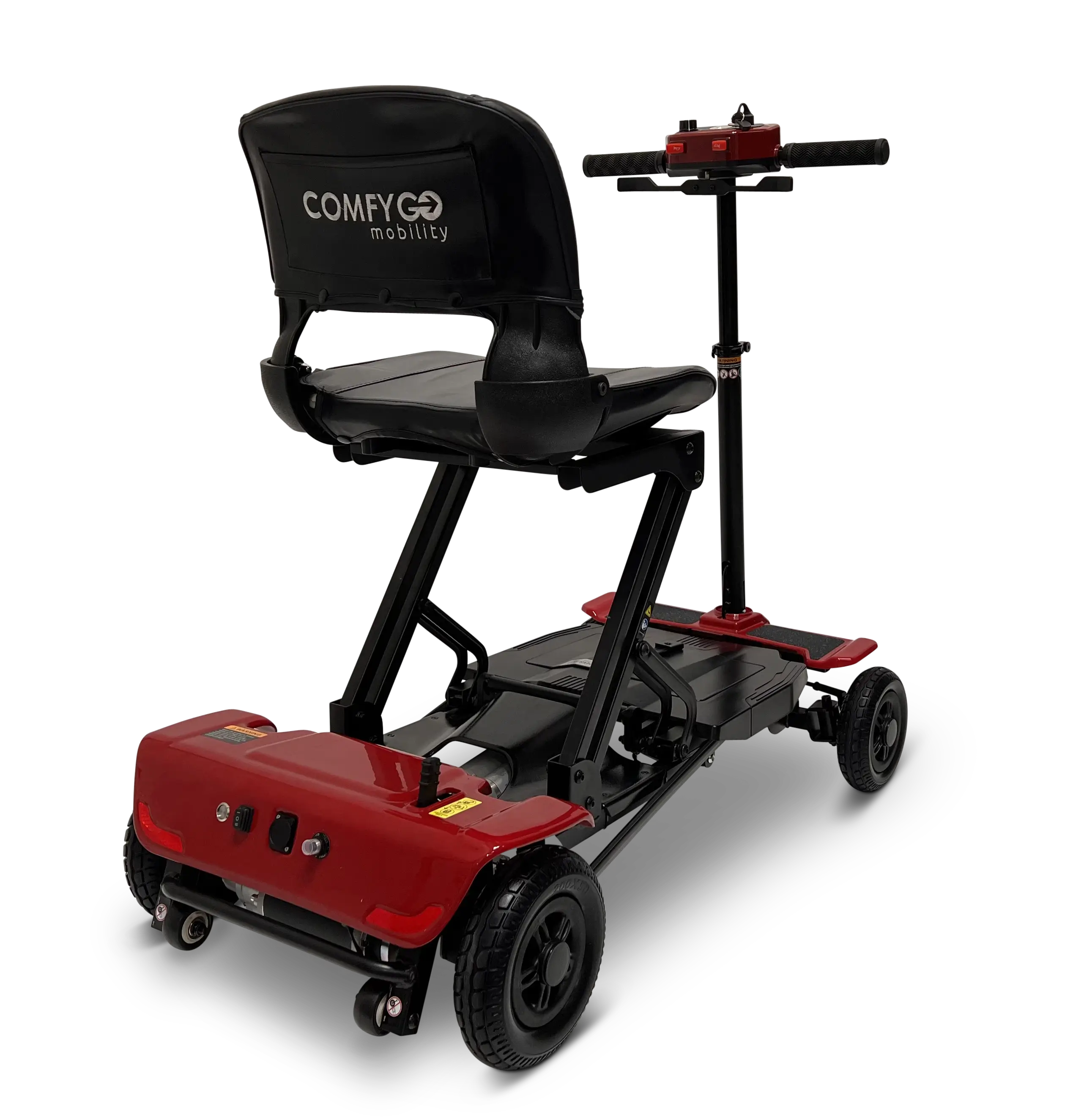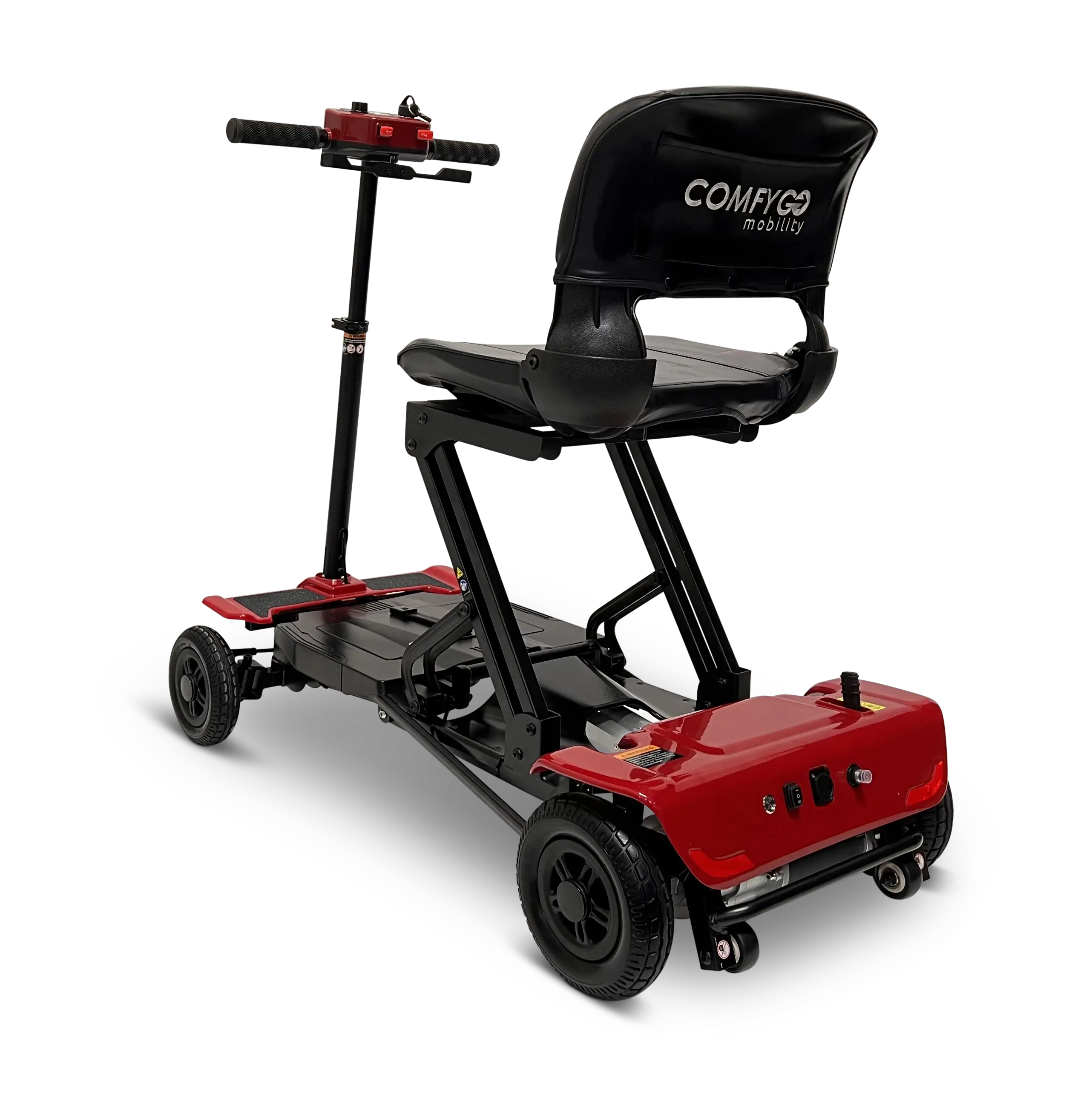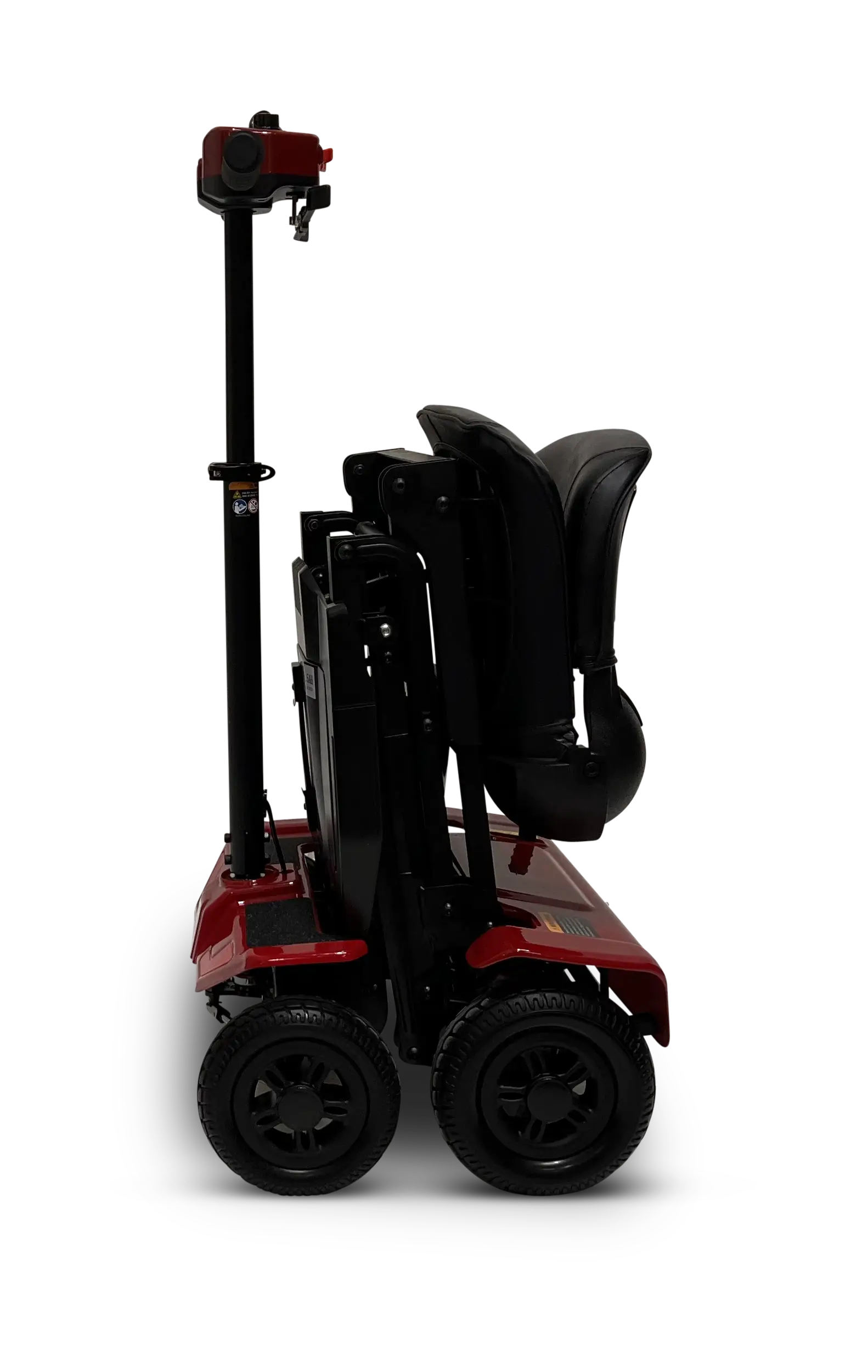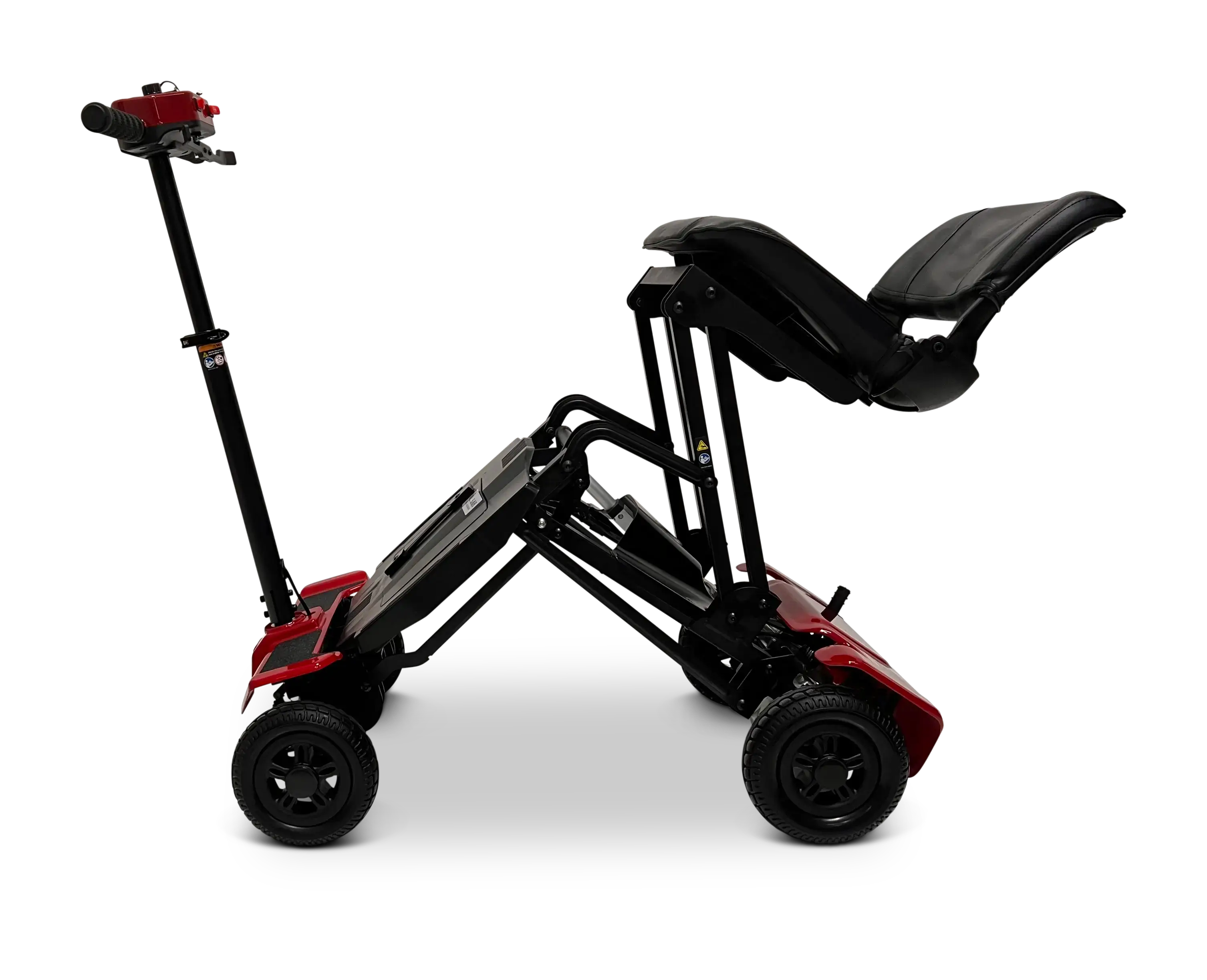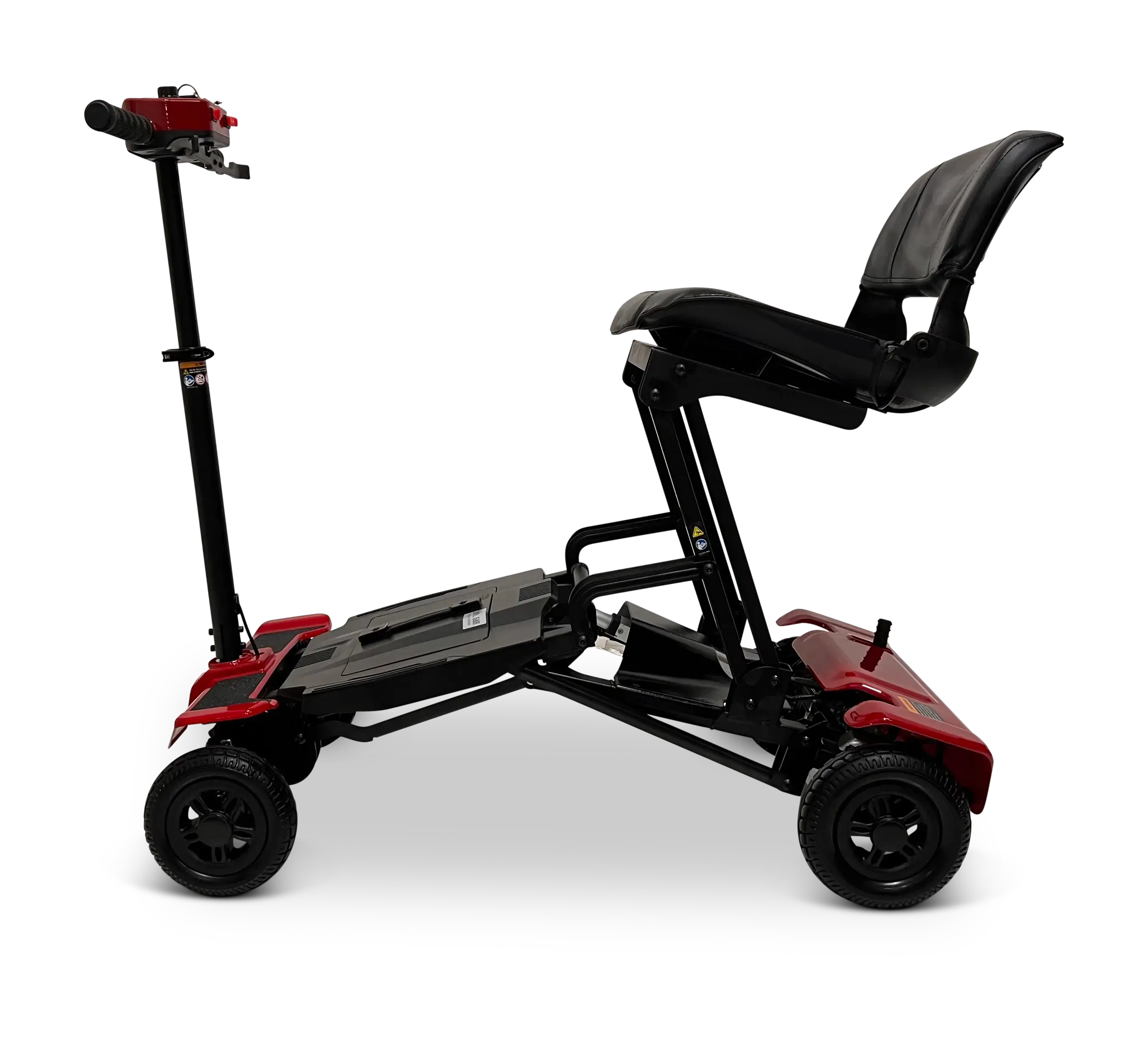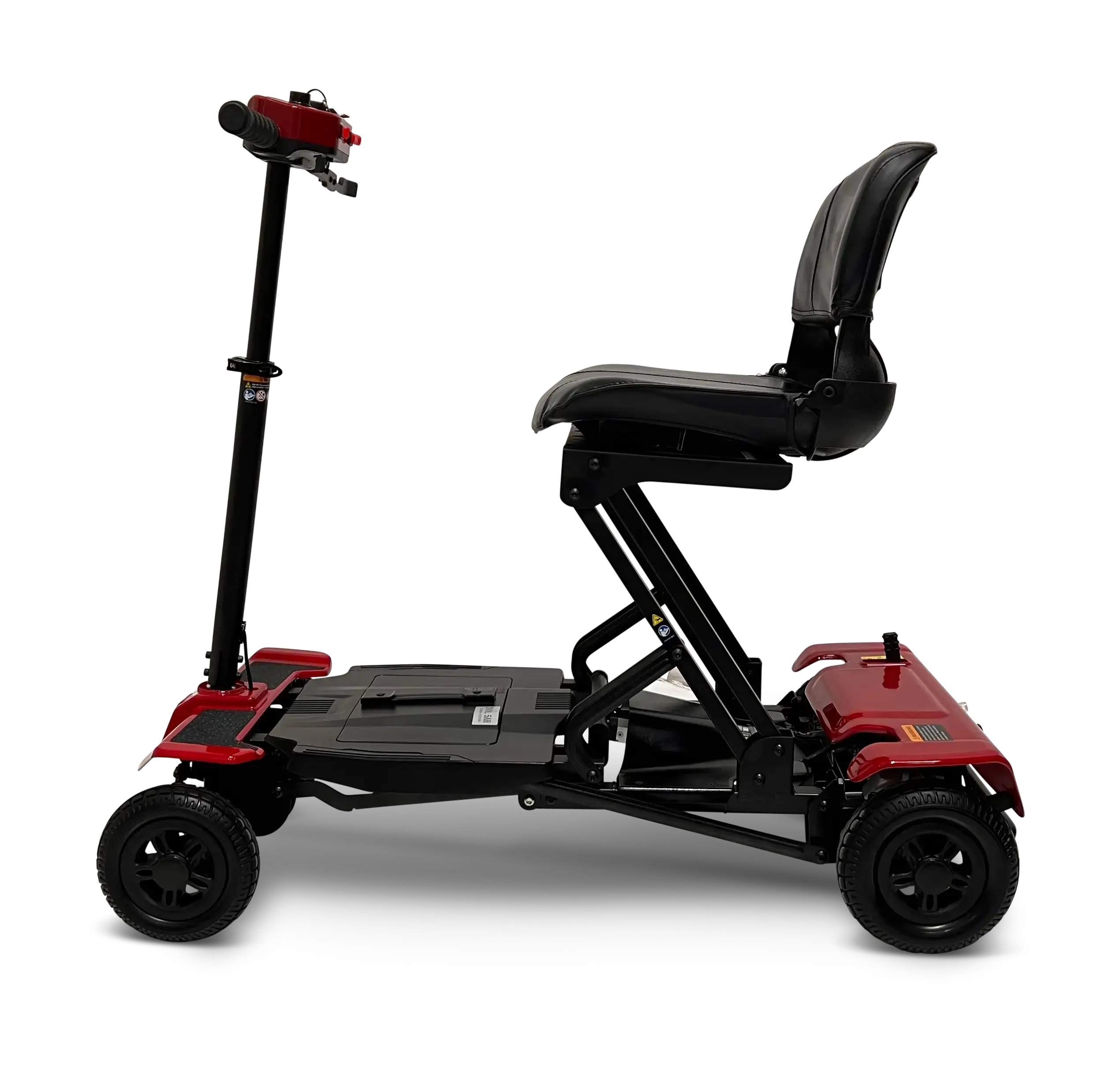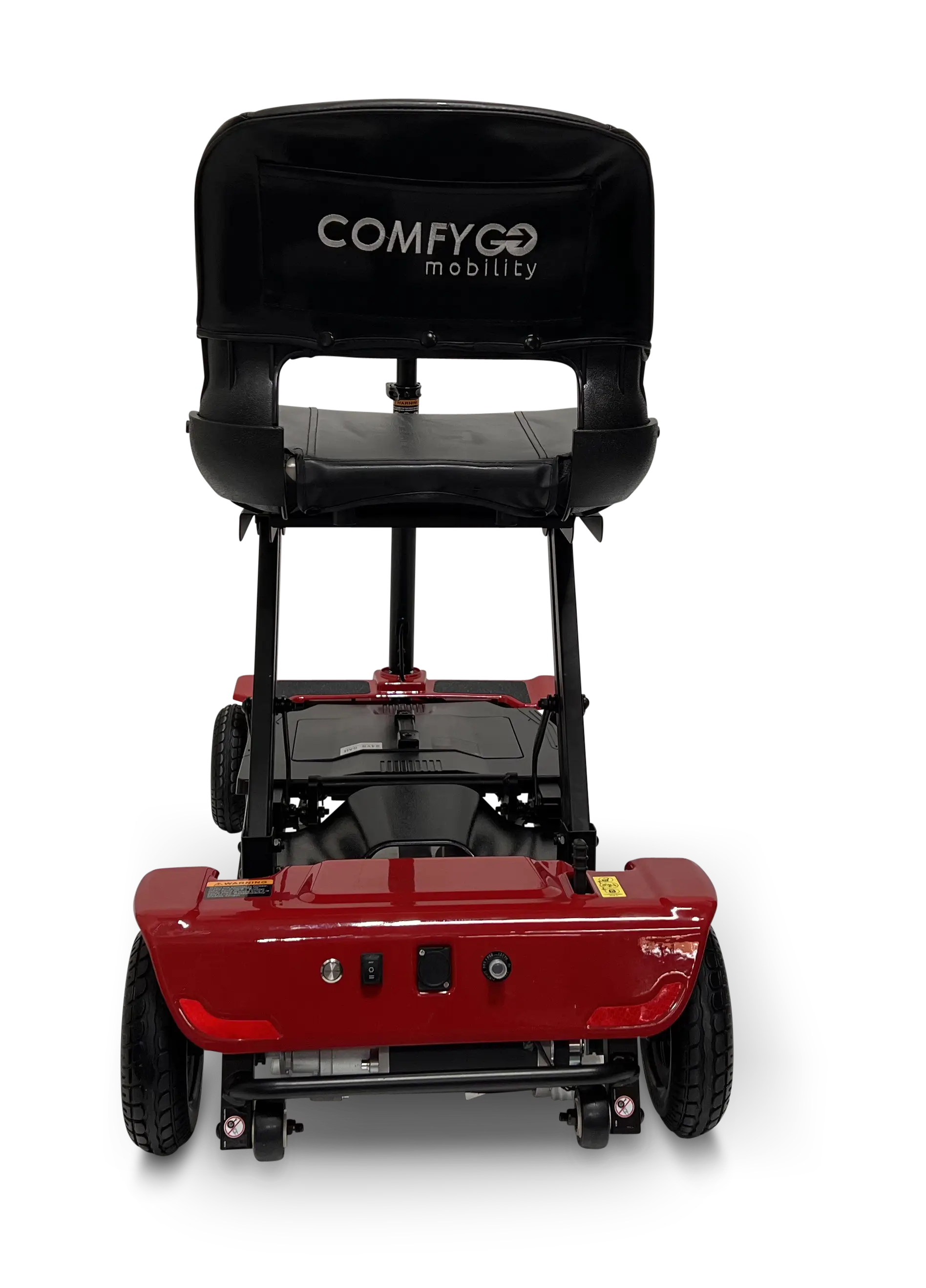 Adventure Awaits - Your Perfect Travel Companion
Say hello to the MS-4000 Foldable Mobility Scooter, your ticket to seamless travel adventures! Explore new streets, wander through bustling markets, or embark on scenic paths with absolute ease. This scooter isn't just about getting from point A to B—it's about embracing the journey. Glide effortlessly through narrow alleys or busy terminals, feel the freedom of the open road, and revel in the sheer joy of exploring new destinations. With its compact design and easy maneuverability, your travel experiences are about to reach a whole new level of excitement!

Lightweight and Portable
Say goodbye to bulky, cumbersome mobility aids. This scooter's lightweight build redefines convenience, weighing in at a manageable level while still accommodating a weight capacity of 240lbs. Its foldable vinyl-covered molded foam seat, compact dimensions, and a ground clearance make storage and transportation a breeze, allowing you to effortlessly fold and stow it away in your vehicle's trunk or carry it along for your next adventure.
Long Lasting Battery Life

Powered by a reliable 24-volt DC motor and solid, durable tires, the MS-4000 ensures extended journeys without the worry of frequent recharges. With 5Ah batteries achieve an impressive range of up to 5 miles. This scooter's efficient energy consumption and an included 2-amp off-board battery charger guarantee you stay on the move for longer periods, enjoying every moment without interruption.
User-Friendly Design

Experience simplicity at its finest with this mobility scooter's intuitive design. The rear-wheel drive and sealed mini transaxle provide optimal stability and control, while the electronic, regenerative, and electromechanical braking system ensures a smooth, secure ride. Its variable speed of up to 5 mph offers flexibility, allowing you to adjust to your preferred pace effortlessly. Whether it's your daily commute or leisurely strolls, enjoy the freedom of movement with confidence and ease.
Shipping & Delivery
All orders are processed within 1 to 5 business following the receipt of your order. (Excluding weekends and holidays). You will receive a notification when your order has shipped.

Our in-store pickup hours are 9 AM to 5 PM Monday through Friday. Please call before your scheduled pick-up date and have your order confirmation email when you arrive.

Shipping options and shipping charges for your order will be calculated and displayed at checkout.

Deliveries conditions and their policy terms are made by 3rd party shipping companies such as DHL, FedEx, UPS, or other couriers. The transportation company may contact you by phone using the contact information.

Take advantage of our White Glove Delivery option.
Compare Color
Click On Color / Pattern To Compare, Click And Drag Images To Reorder