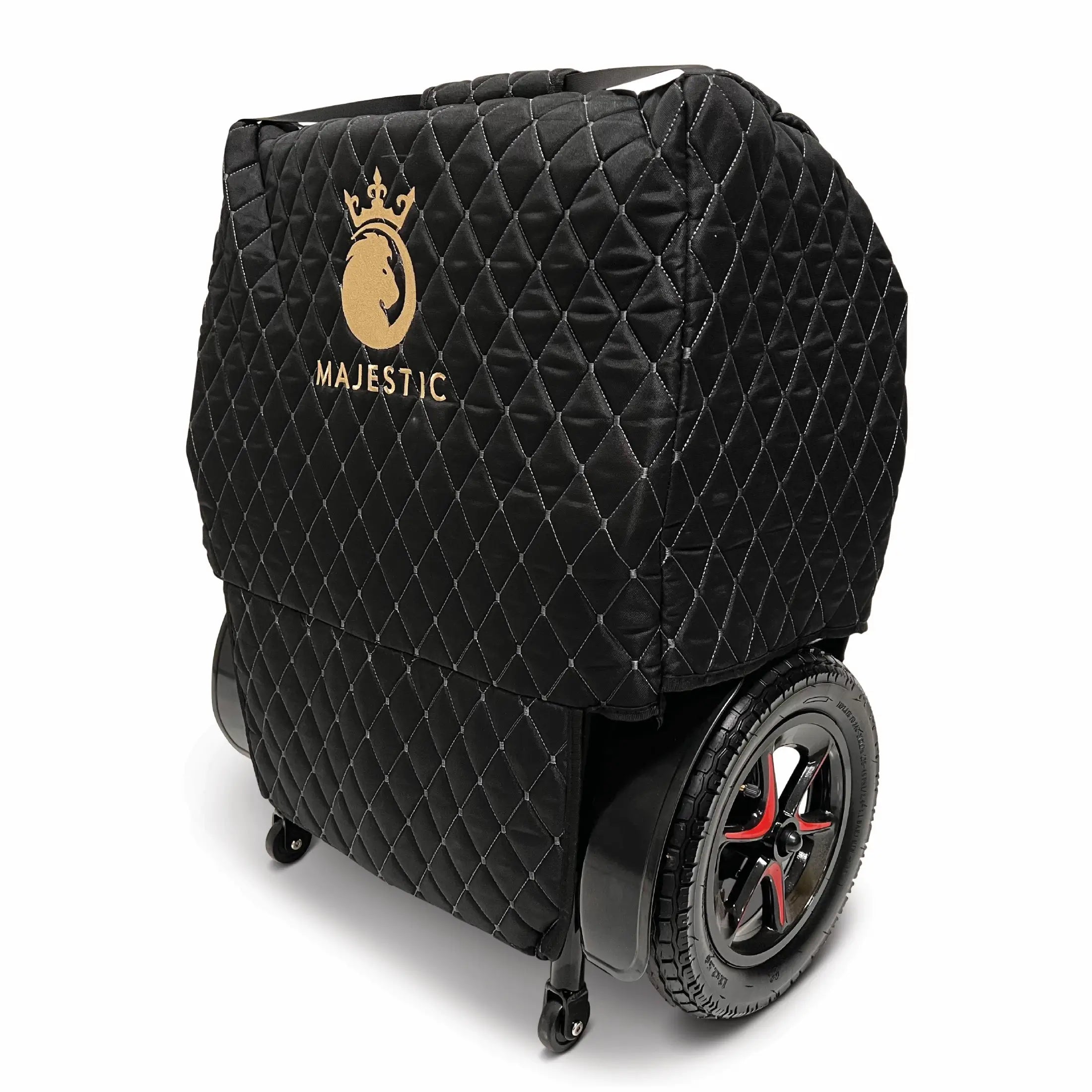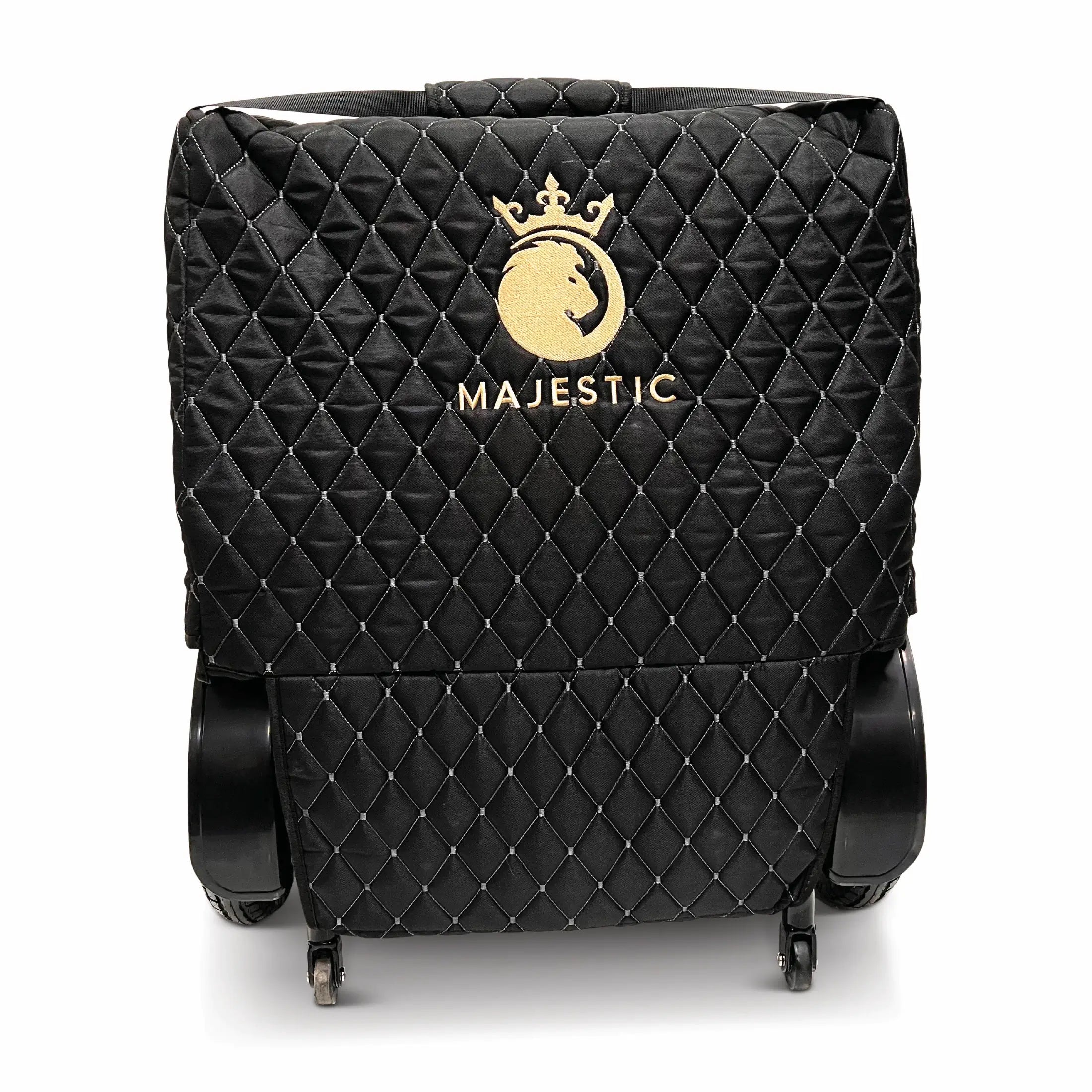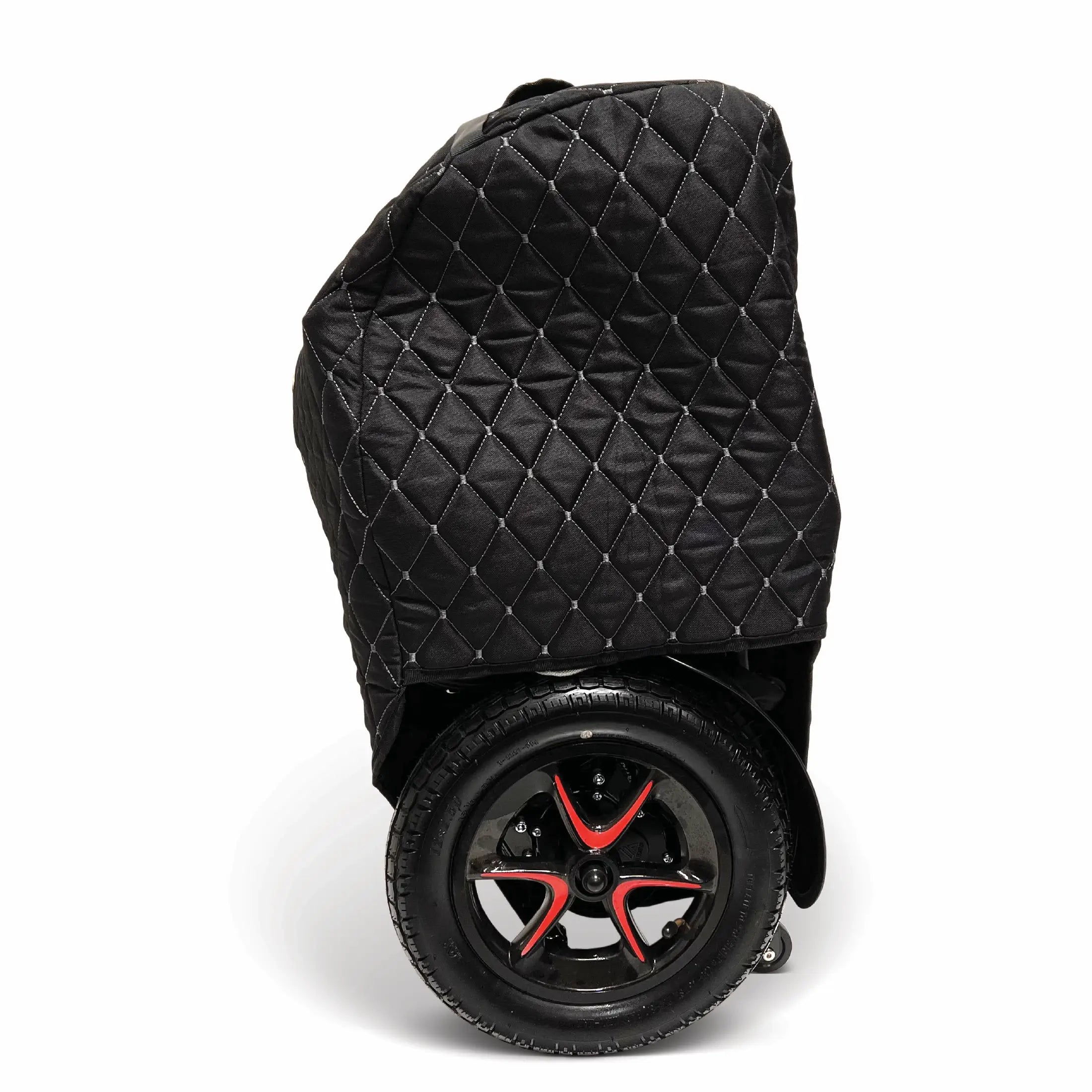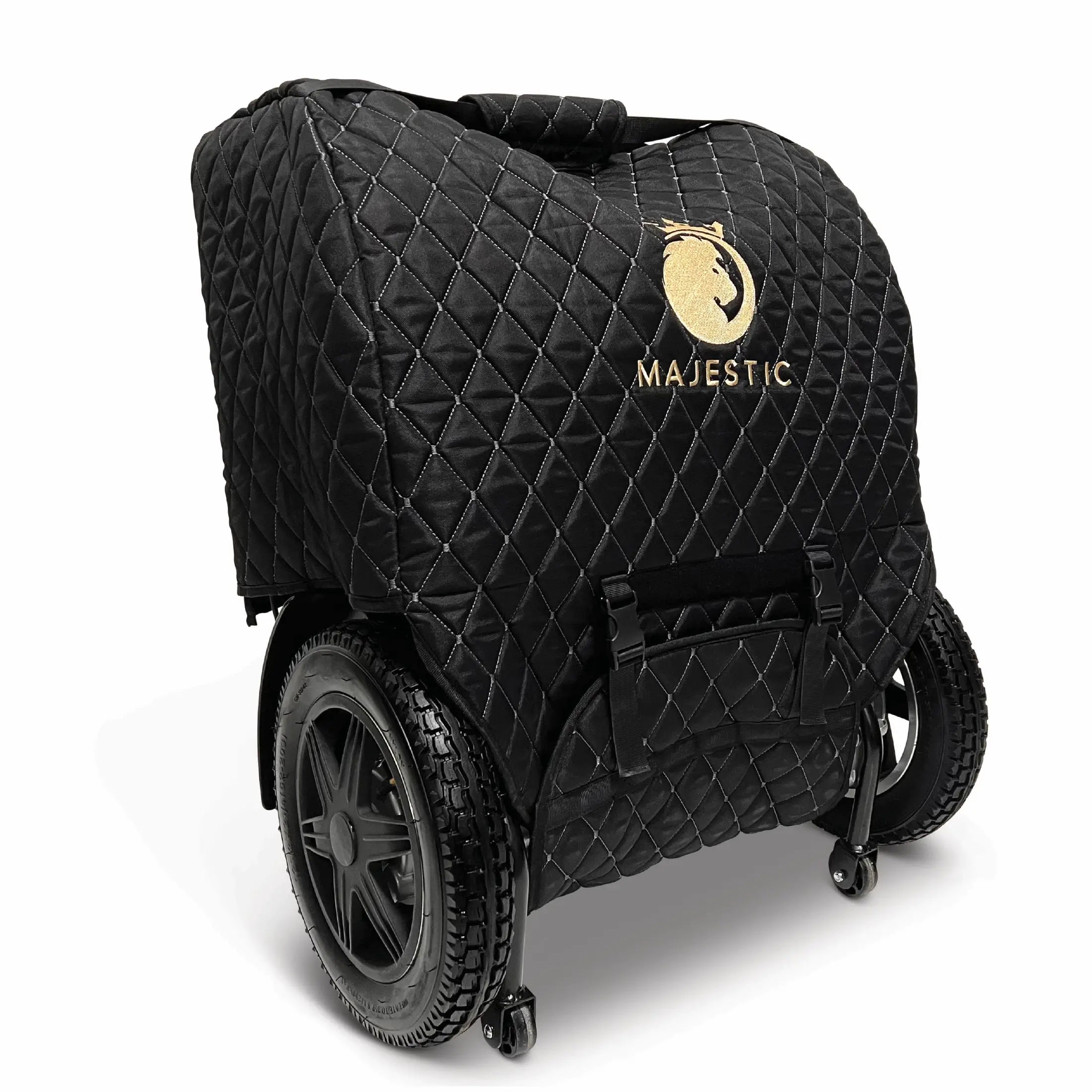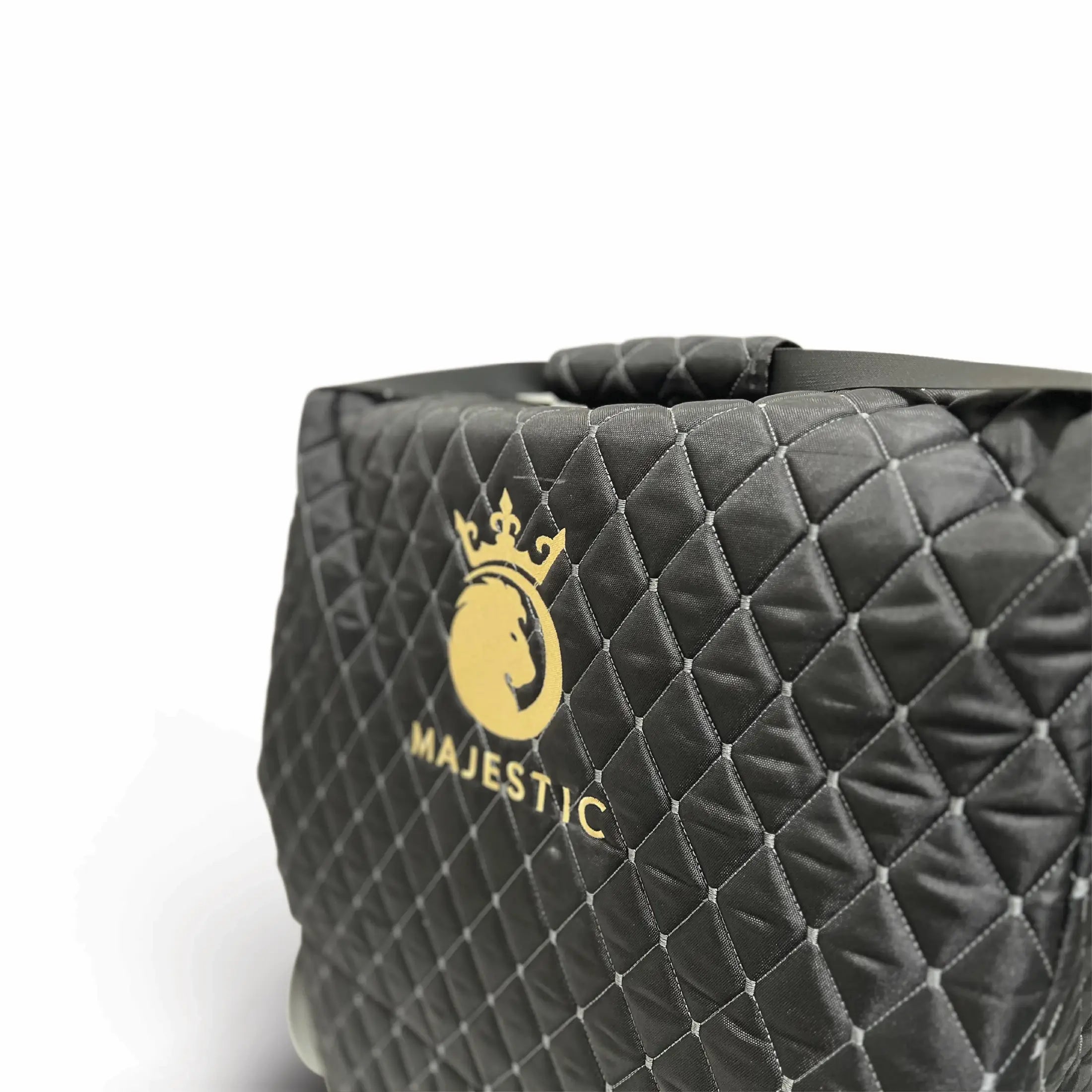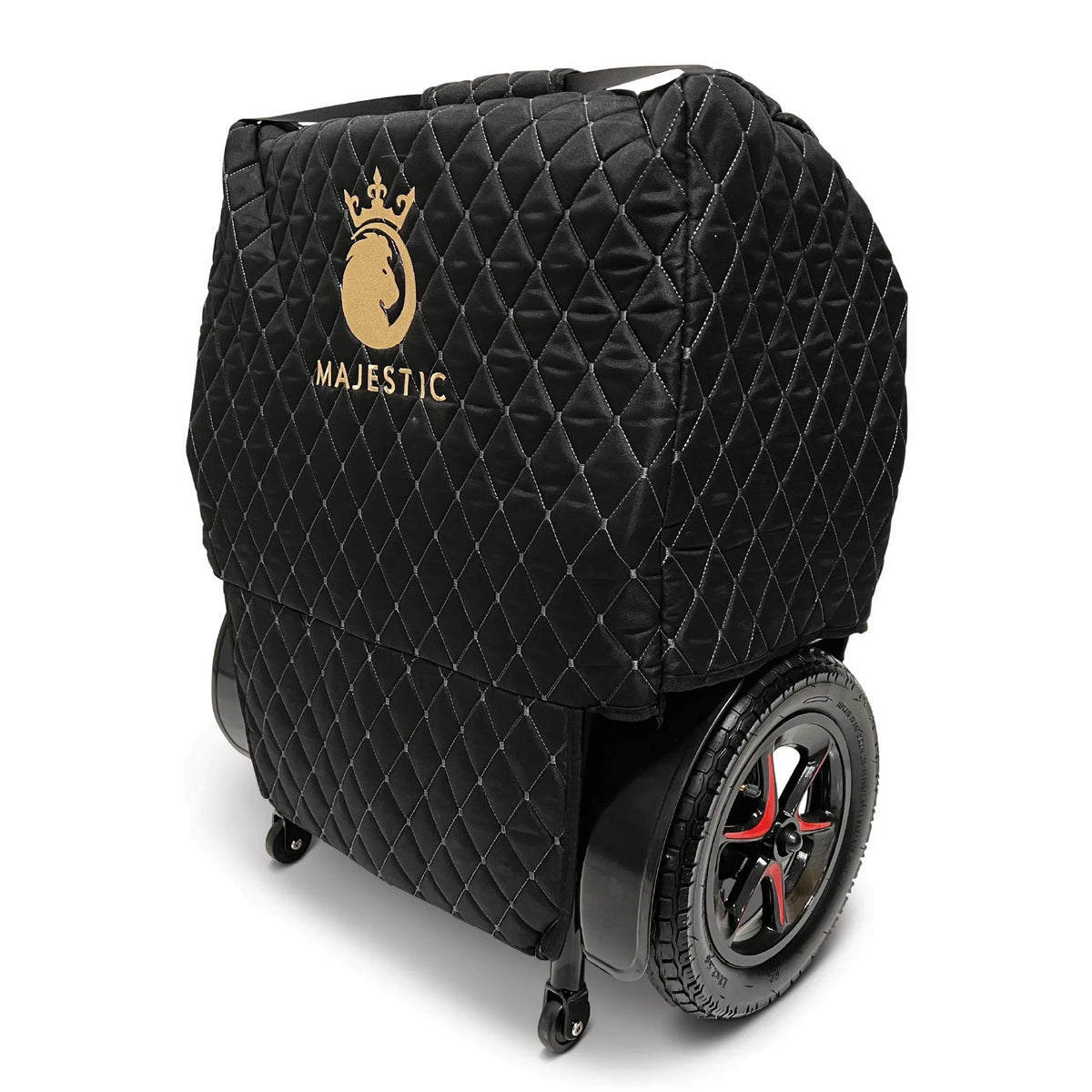 Electric Wheelchair Travel Bag with Joystick (Controller) Protection Bag by ComfyGO
Experience the convenience of mobility like never before with our Electric Wheelchair Travel Bag with Joystick Protection Bag. Crafted with the needs of the modern traveler in mind, this bag provides a robust storage solution for your electric wheelchair.
Our travel bag is made from high-grade canvas known for its durability and sturdiness, ensuring long-lasting protection for your wheelchair. A special protective layer is integrated into the bag's design to safeguard your wheelchair and its controller from scratches and minor impacts. This ensures that your device remains in pristine condition, even during extensive travels.
Adding an aesthetic touch, this bag is fashioned with a sleek and elegant look that is sure to blend well with your style. It features an open rear wheel area that gives you the ability to move your wheelchair in freewheel mode (manual mode), just like you would with a suitcase, providing ease of mobility and a unique traveling experience.
The travel bag comes in two sizes: Standard and Large. The Standard size is perfect for IQ-8000 and IQ-9000 models, ensuring a snug fit. On the other hand, the Large Size caters to the wider seating area models: IQ-7000, IQ-8000 PLUS, and IQ-9000 PLUS. Both options offer excellent fit and security, ensuring your wheelchair is well-protected during your travels.
Enjoy peace of mind as you travel with our Electric Wheelchair Travel Bag with Joystick Protection Bag – your perfect companion for secure, convenient, and stylish mobility.
Shipping & Delivery
All orders are processed within 1 to 5 business following the receipt of your order. (Excluding weekends and holidays). You will receive a notification when your order has shipped.

Our in-store pickup hours are 9 AM to 5 PM Monday through Friday. Please call before your scheduled pick-up date and have your order confirmation email when you arrive.

Shipping options and shipping charges for your order will be calculated and displayed at checkout.

Deliveries conditions and their policy terms are made by 3rd party shipping companies such as DHL, FedEx, UPS, or other couriers. The transportation company may contact you by phone using the contact information.

Take advantage of our White Glove Delivery option.